The Brides World & The Tux World is simply the best for all your formal wear needs! The Brides World & The Tux World have been serving the Northern Ohio area for 50 years putting service, quality and elegance above all. Quality is an important part of your shopping experience. Let the Brides World & The Tux World show you how easy it can be to dress your best on your special event day! The Brides World and The Tux World specializes in wedding gowns, bridesmaid dresses, mothers ensembles, flower girls, shoes, veils, accessories and tuxedos. So start your wedding plans right here in Sandusky. You don't have to travel for the latest fashions for your special day. The Brides World and the Tux World carries the top lines for everybody in your wedding party.
Contact Us
912 W. Perkins Ave.
Sandusky, Oh 44870

Brides World: (419) 626-8539
Tux World: (419) 626-6332
Or visit the Store
Effective 11/23/2015
Monday: 11 am-5 pm
Tuesday: 11 am-5 pm
Wednesday: 11 am-5 pm
Thursday: 10 am-7 pm
Friday: 10 am-5 pm
Saturday: 10 am-4 pm
Sunday: Closed
Bridal Appointments are suggested.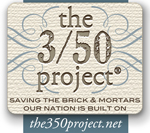 "Brides by the Bay", the premier bridal show on the North Coast, is gearing up for its 11th season.

It's the best place to go to find everything you'll need for your big day under one roof.

While you're there, you'll get to view informal modeling, sample delicious cakes and treats and even enjoy a fashion show with some of the hottest gowns and tuxedos available this wedding season.

You'll have the opportunity to sign up for door prizes, vendor raffles and get information on some of your favorite bridal products.